15% OFF retail with any service!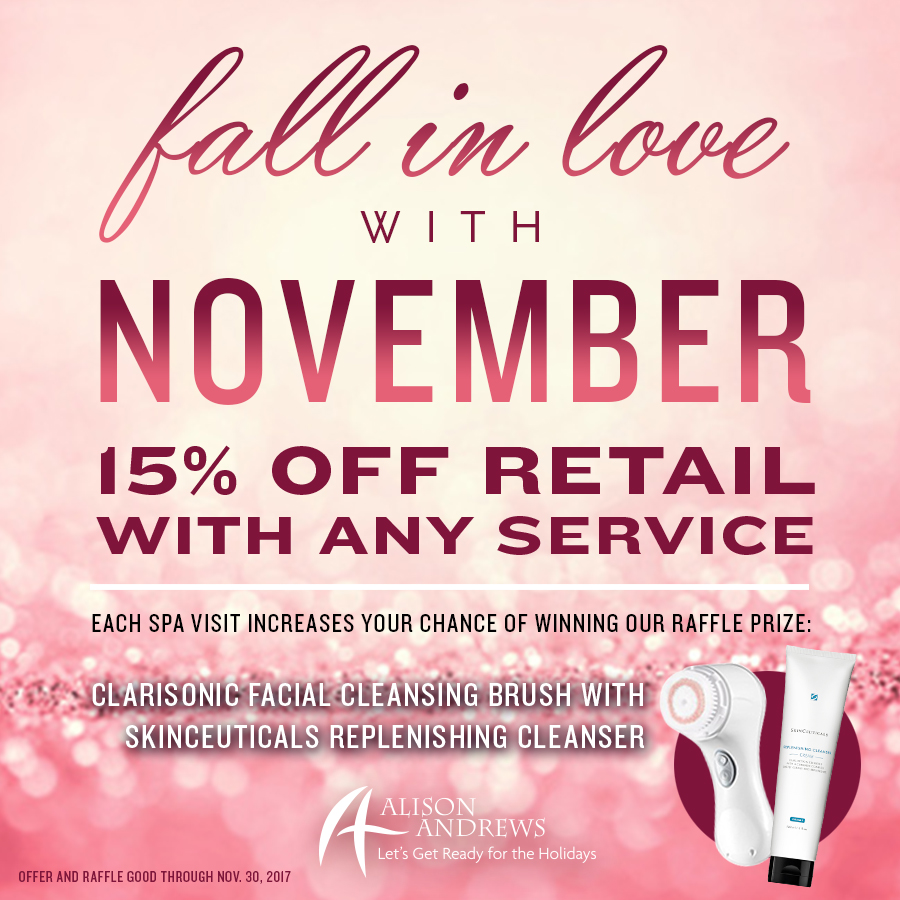 All month, receive **15% off** any retail product when you have a service, and get a chance to win our RAFFLE PRIZE! Take advantage of this offer as many times as you wish. Shop in spa comfort for your skin care, makeup, body care, and gift items.
Pre-ordering your custom blended skin care prior to your service is always appreciated. You may do so by phone, fax, or email at info@alisonandrews.com
New items arriving weekly. Here are some of the product lines available:
• Only Yourx Skin Care
• SkinCeuticals
• GlyMed Plus
• beautyblender
• European Soap Company
• Baby Foot
• Clear My Head
• Spa Comforts
• PerfectBlends Custom Made Foundation
• *New* 'Get Salted' Himalayan Salt Products
To be eligible for your 15% discount on all your retail products, a service is required (e.g. facial, massage, brow wax, etc). Call us to schedule your appointment at 708-429-2929. Take some time to pamper yourself while getting a head start on holiday shopping!
**Offer good through November 30th, 2017.**